The jackets worn by our favorite movie characters convey more about them than any other on-screen article of apparel, whether they're dangling off the shoulders of a wounded maniac or warming the shoulder of a day's handsome hero.
There are innumerable examples of famous leather jackets in movies. Did you realize there's a reason why Hollywood stars wear leather jackets? Leather jackets emanate an identity like no other clothing, whether on film to complete the attractiveness of a character or offscreen for personal flair.
Many people own bomber and biker jackets as a result of the impact of Hollywood films. If you're a movie buff looking to add a beautiful leather jacket to your collection, here's a list of coats to try. The top all-time favorite Hollywood celebrity leather coats are included in the list prepared byFangyuan. Because we've all secretly wished to incorporate a little Tom Cruise into our everyday attire.
Brad Pitt's Retro Red Leather Jacket – Fight Club (1999)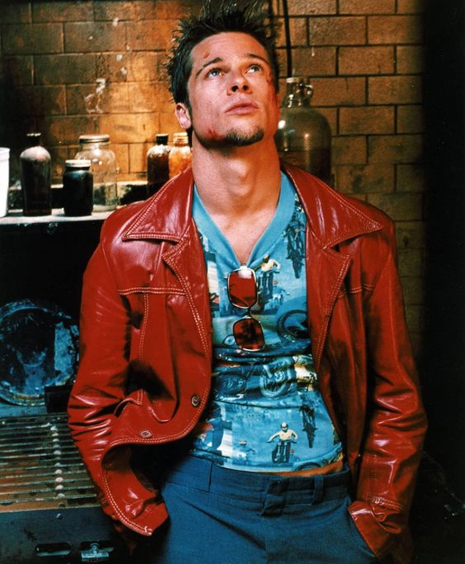 The form and substance of the 1999 film Fight Club blended flawlessly, and Brad Pitt's iconic red leather jacket was introduced. Many shocking and challenging topics are presented throughout the comedy. Almost everything in this film is amusing. Tyler's Red Leather Jacket, on the other hand, was far from amusing. The combination of cool, timeless, and cheeky will undoubtedly get your notice.
Tyler's demeanour, as well as the jumpy vibe of the film, are captured by the jacket, which is constructed of exquisite red leather. In addition to its blood-red colour, the large jacket has peaked lapels. It will undoubtedly take you back to the late 1990s.
Furthermore, it is a fashionable and lively colour, with a dark rebellious edge that makes it a wonderful option for a bold character.
Tom Cruise's Military Leather Jacket – Top Gun (1986)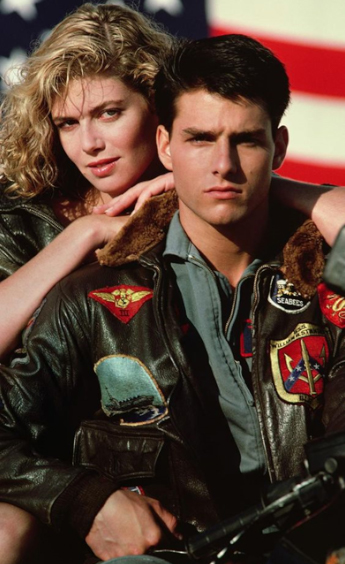 Since the publication of this hit, the popularity of military-style leather jackets has skyrocketed. You could agree that Maverick's Military Leather Jacket is the most iconic all-time military leather jacket on film. A huge pitch reads "Far East Cruise 63-4, USS Galveston" on the jacket. It honors the visit of actual US battleships to Taiwan, Japan, and the Western Pacific.
It was fitting that it showed the Taiwanese, Japanese, United Nations, and American flags. As a result, it became a significant fashion item in the 1980s and continues to make an effect today. This jacket contains a lot of patches and badges, as well as a shearling collar. It contributed to Maverick's and Top Gun's status as eternal icons.
Tom Cruise's Maverick, the personification of a real cinematic hero, would not be the persona we know and love without the famous Top Gun leather jacket. The US Navy shearling bomber jacket, decorated well with patches pilots stitch on to mark their missions, would still be a fashionable outfit today. In a 2020 auction, the leather jacket fetched more than A$75,000, demonstrating its enduring desirability.
Arnold Schwarzenegger's Leather Jacket – The Terminator (1984)
The Terminator (1984) is one of the best-selling films of all time. You don't have to watch the entire movie to find a classic fashion item. Arnold Schwarzenegger arrives at the start of this film wearing a black leather jacket befitting his macho human-machine hybrid avatar, with hero written all over it.
As a time-traveling robot, Arnold Schwarzenegger's T100 should be wearing a frightening black leather jacket. The Terminator, played by Arnold, snatches the jacket from the bar in one of the opening scenes and wears it for virtually the whole film. Add stylish sunglasses to the mix, and you've got one of Hollywood's most recognizable figures.
Perhaps the designers picked this jacket because it embodies Schwarzenegger's calm and firm demeanor. Schwarzenegger also donned black sunglasses to complete his menacing look. This zip-up black leather jacket has long been a favorite of moviegoers.
Tom Cruise's Leather Blazer – Mission Impossible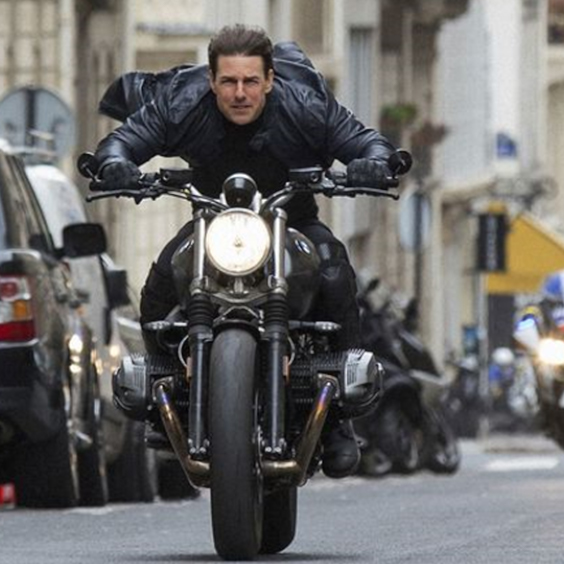 There are numerous versatile stars and actresses in the Hollywood industry. The majority of celebrities are seen as ideals of appearance. Tom Cruise is always at the top of the list of most admired Hollywood celebs. Many people like him for the fashion statements he has made, while others admire him for his numerous great films.
The Impossible Mission Tom Cruise Leather Blazer is one of the legendary leather coats that should come to mind whenever his name is spoken. This jacket is soft and simple to wear, making it suitable for individuals of all ages. With this jacket, you can transform into Ethan Hunt and do anything.
Harrison Ford's Leather Jacket – Indiana Jones Raiders of the Lost Ark (1981)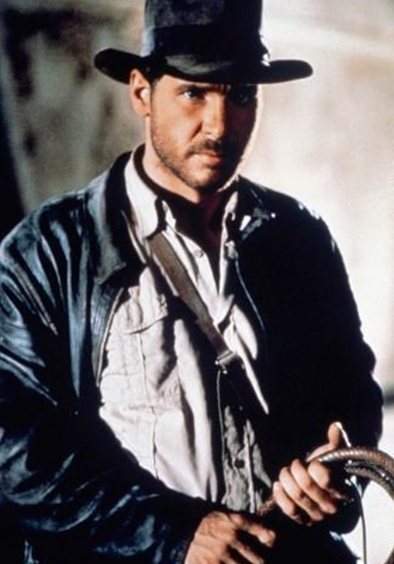 Indiana Jones' jacket in Raiders of the Lost Ark is virtually legendary. The Hollywood film is based on an adventure narrative and was released in 1981. Following its premiere, the film helped to establish numerous new fashion trends. The Raiders of the Lost Ark Ford's Leather Jacket was among the distinctive outfits it actually introduced to the industry.
Harrison Ford's rugged and ready image was enhanced by the leather jacket. Critics argue that the leather jacket was a poor decision, yet it remains a famous fashion piece from the Indiana Jones films. According to mythology, it took numerous procedures to get the jacket perfectly right, with the final product needing to pass both the designers' as well as Harrison Ford's critical eye.
Conclusion
Many Hollywood superstars, like Tom Cruise, Arnold Schwarzenegger, Leonardo Dicaprio, Dwayne Johnson, and Ryan Gosling, to mention a few, have worn leather jackets in films to demonstrate their fashion sense. These celebrity coats went on to become legendary fashion phenomena and movie classics that everyone wanted to buy.
Do you want to be the first to spot the current trend in the outwear industry this year? Fangyuan will be your finest partner since we have always paid careful attention to fashion trends in order to assist our clients.
We promptly acquire information about fashion trends from fashion shows and exhibits, fashion journals, and expert fashion advisers, allowing us to improve our fabric selections every season with 30-50 new alternatives and provide free fabric samples to all clients on time.
Furthermore, we will offer our own design samples in many areas for your consideration.