Winter is the magical time of the year. Who doesn't love getting all decked up in cozy clothes like warm jackets and walking on the streets? After all, we wait to wear those furry pieces throughout the year.
Now, in this world of social media, uploads, and downloads, selfies and photographs have become a convention. You visit a place, you got to click a picture at the least. There is no other way around.
Also, winters bring a warmness to the environment, and things started looking more beautiful than usual and to complement that, your fashion expertise will also give you many outdoor winter photoshoot ideas.
We have curated a list for you to check from.
Let us get started!
A Warm Mohair Jacket with Fireplaces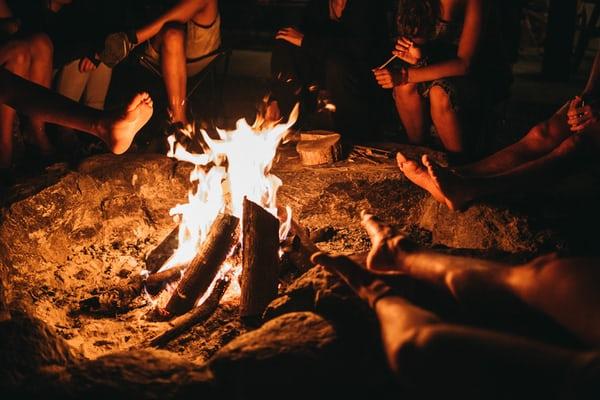 POV: It is a winter night. You are out with your friends in an open space. You have lit the fire, roasted chicken, played music, danced, and had the time of your life.
Guess what can be a cherry on top? Getting a photoshoot done that moment with your folks and also solo. You need not dress fancy. The lighting itself does the job with an elegant Mohair jacket. The glow that comes on you is unmatchable.
Throw in some pose and you have your memories of "that crazy night" captured for you.
Snow Bed with Seam Taped Jacket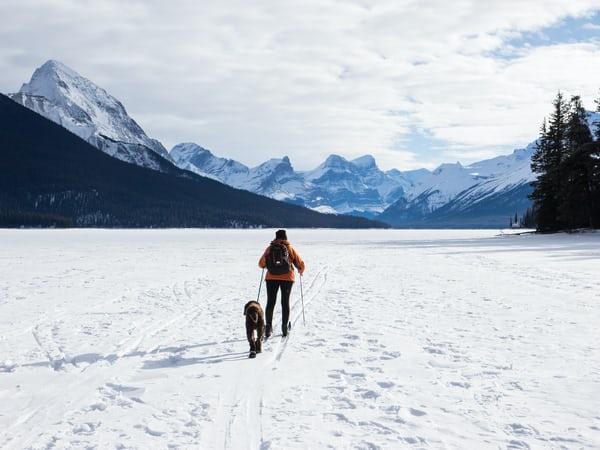 First things first. If you live in a place where it snows in winter, you are a chosen one. Never believe otherwise.
Of course, the cold will be unbeatable, but if you dress up in layers, you are good to go. Styling perfectly is the trick. Ensure to do that. Your usuals could be a good turtle neck, followed by a jacket and pants. This is paired with long boots and a binny cap on top.
If you are lucky enough to get falling snow, do not miss that chance. Go and grab that camera and put out your best pose. Your Instagram will definitely shine.
Denim Jacket with Sunsets and Sunrise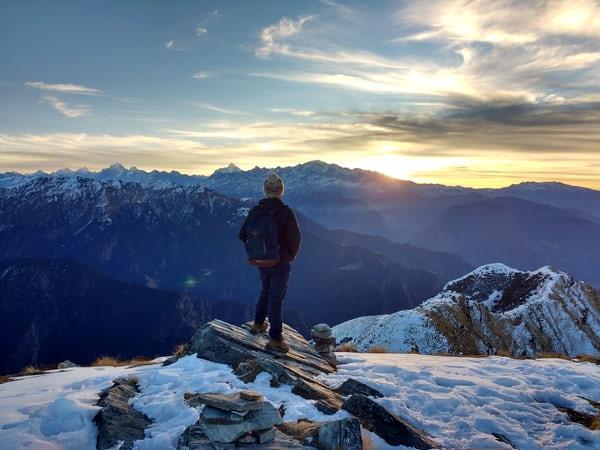 Winter sunsets and sunrise are just the best. Watching the sunrise gets a bit difficult though. Waking up early on a winter morning is not a cakewalk. But, if you somehow manage to do that, it is a sight you are never forgetting.
The sun amid a sky filled with fog is a treat to watch. A landscape shot with you on one side and the sun on the other will turn out great.
You can pose differently and get yourself clicked an umpteenth number of times. Dress kind of casual, preferably, a denim jacket can serve your purpose.
Sunsets have another story to say. If your frame has mountains too, you cannot get a better shot of a winter sunset. Just get your best face and face the camera.
Bubble Coat While Hanging Out Of Car Windows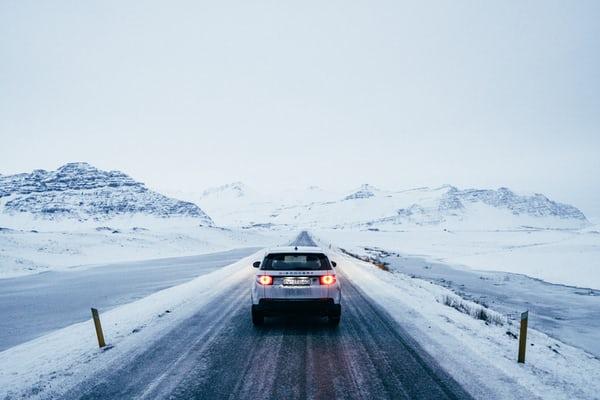 This is mainly for roods that are covered with snow. If you are traveling through someplace like this, just park your car in a vacant space and pop your head out. Make sure that the photographer captures the background well. Keep smiling, and you are getting the shot of your choice.
Skiwear and Pose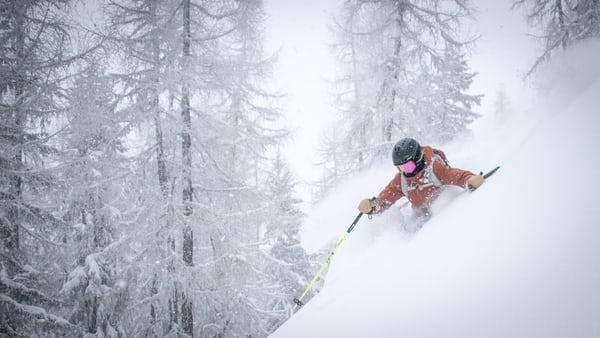 If winter is your thing, you definitely do not miss out on skiing and skating. If you are good with these, just show your best game and get that photographed.
Even if you are not an expert, you can still just pretend to be in the ready position to initiate and get clicked.
Romantic Couple Pictures in Softshell Jackets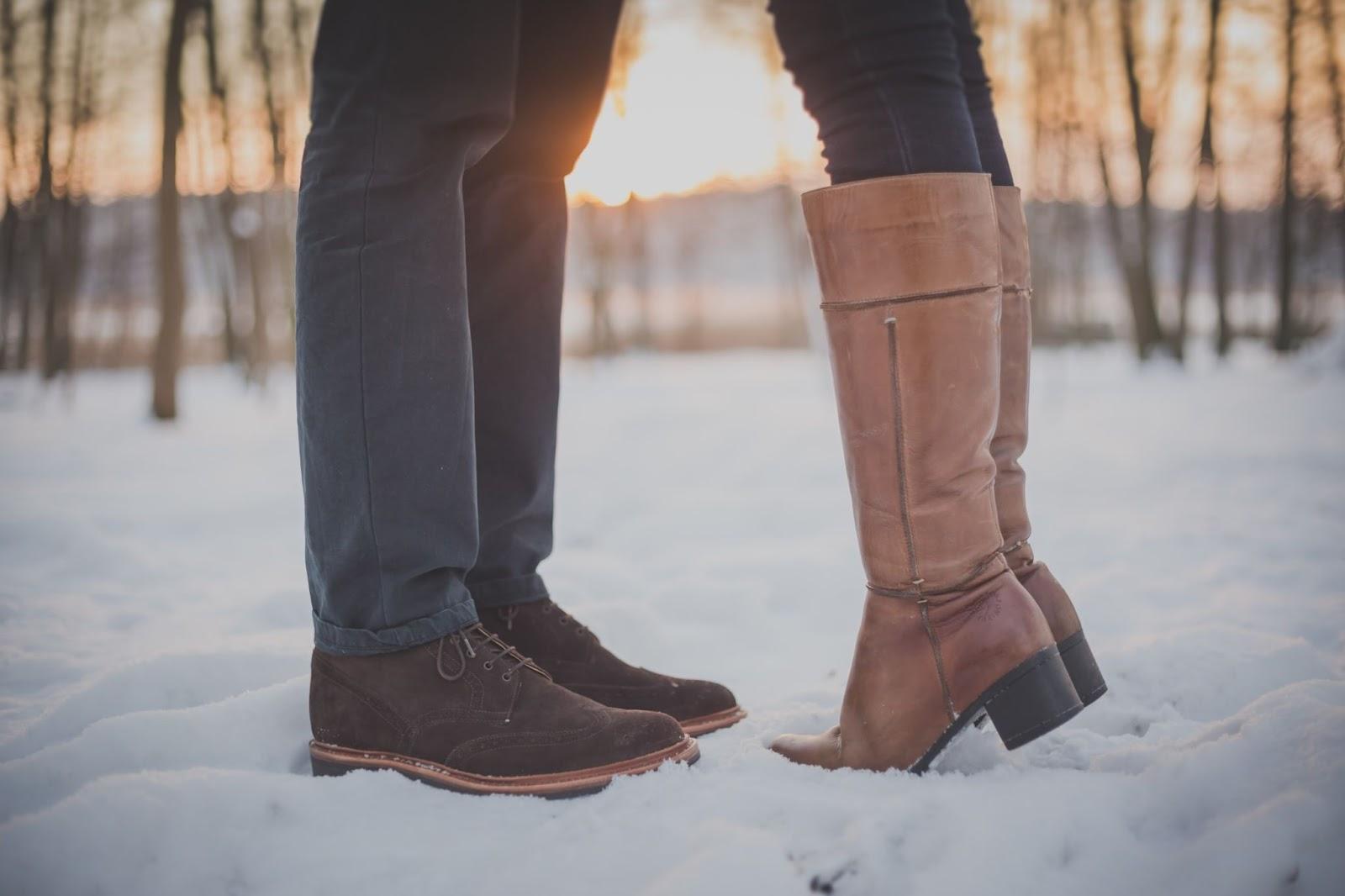 Winters make you goofy. Also, what better time to get cozy with your better half than this. Just throw in your best winter softshell fits, preferably in similar color, and go out.
The environment is already romantic. Bring out your charm and come up with cute romantic poses, you are good to go. Your Instagram "winter couple goals" section has been covered.
Pictures in Gown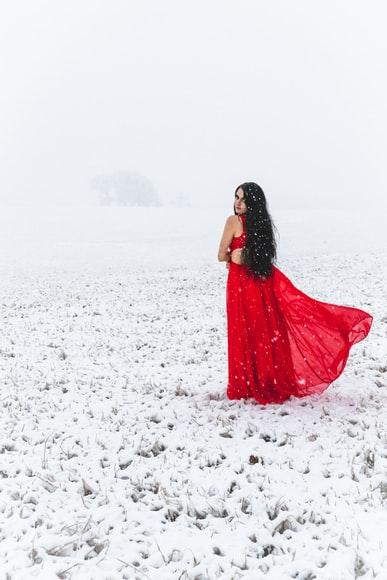 Then again, coming to places where it snows, especially. Notice that nature has already embedded itself in white. So, wearing something in a vibrant color will do justice to the piece of clothing. A bright-colored gown in this scenario sounds like a good idea.
Obviously, you will feel cold. But just get yourself covered with some warm jackets until the shot is ready, and then go for it.
The beauty of shoots like this will be seen best if professional photographers are hired.
Conclusion
Winters are the best time of the year. The reason ranges from the holiday season to winter clothes, especially fluffy jackets. Even though the cold makes you lazy, there are too many things that can attract you outdoors. Few things such as skiing, skating, bonfires are considered traditions.
Also if you are a photo enthusiast and are in your best element, your pictures are bound to turn out great. So, why miss a chance of getting captured or capturing this magical season?
Just do not think twice. Grab a camera and live your moment.