Are you getting tired of wearing your same old jackets? Then how about owning a custom-made jacket that will surely fit you? Here is an article that might help you.
Tailor-made jackets provide tons of benefits for personal, professional, and even for advertising purposes. They come in different sizes, styles, structures, and materials; apart from custom jackets are often designed for various purposes. This article will discuss all the benefits that you could get from having a tailored jacket.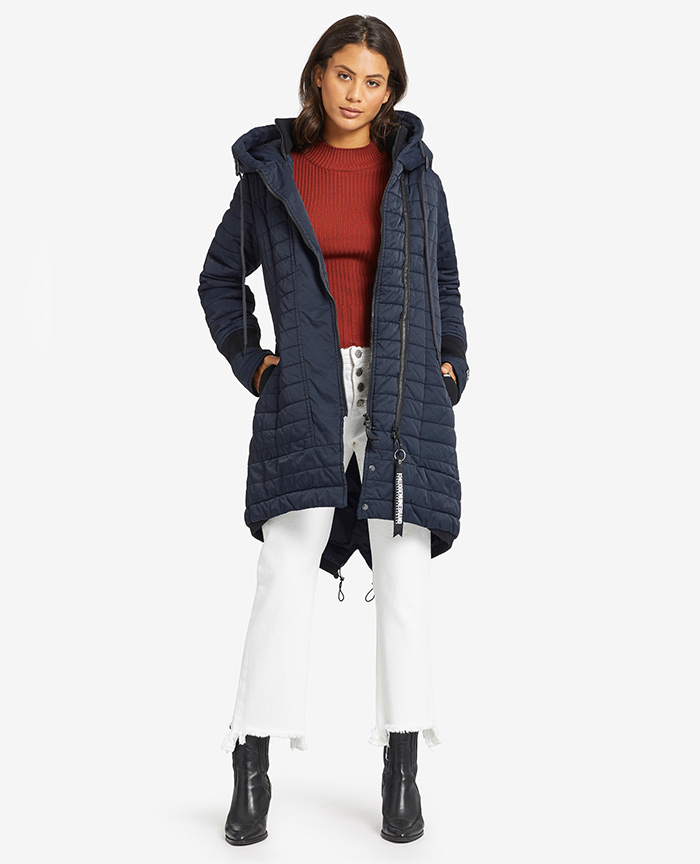 Apparently, we all need a jacket or some outer layers that can keep us warm and dry, most especially when it is already the autumn or winter season. However, with this, you might feel overwhelmed with the available options in the market since there is a wide range you can simply select from.
We understand that selecting the ideal jacket can be tricky. Besides, there are several things you need to consider, like the fabric material, size, style, and many more. This is why it is essential to research before investing your hard-earned money in custom jackets. Here is a list of custom jacket ideas to help you choose.
List of Custom Jacket Ideas You Should Know
Jackets are typically waist-length pieces of clothing made to protect the upper body from wet or chilly weather. Custom jackets are created based on the jacket material, sleeves, and the likes of the owner's preference. Compared to a coat, they are a tad shorter and lighter. Although most jackets are made to provide natural warmth, some are structured to highlight one's style.
Here is a list of custom jackets that will definitely look good on you.
Custom Embroidered Leather Jacket
Custom Embroidered Fleece Jacket
Custom Embroidered Denim Jacket
Custom Embroidered Bomber Jacket
Custom Embroidered Softshell Jacket
5 Best Custom-made Jackets That Will Enhance Your Style
1. Custom Embroidered Leather Jacket
Though leather jackets have strong symbolic associations, they have become universalized. At present, not only motorcyclists love to wear leather jackets, but so do celebrities, models, working women, and even senior citizens. Thus, in all their countless variety, leather jackets are worn worldwide by all classes of people.
You might be wondering if leather jackets are still in style; the answer is a big fat YES. In fact, celebrities like Kanye West, Jay Z, Usher, and Rihanna are mostly photographed wearing custom leather jackets.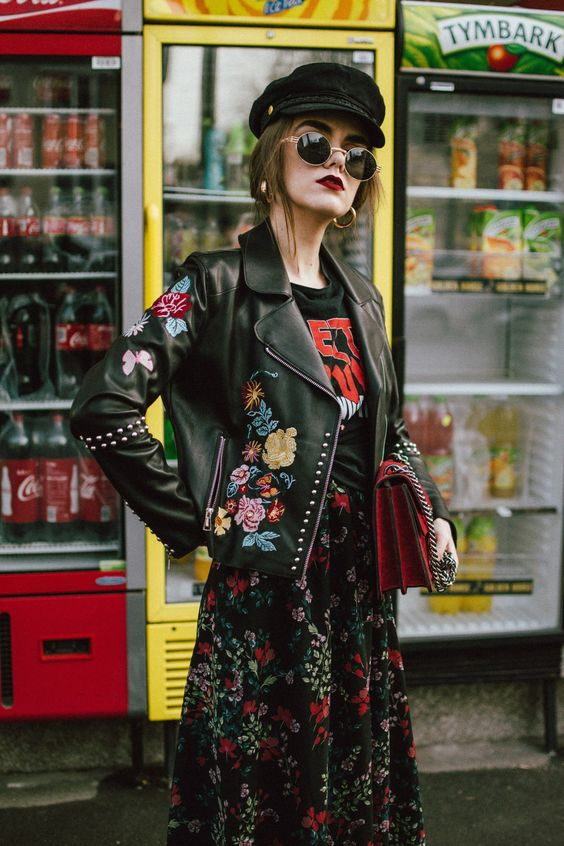 The next thing you should know is when you should wear a leather jacket. The answer really depends on the kind of leather jacket you have in your closet.
Lightweight jackets manufactured from lightweight leather, like sheepskin, is a type of garment you can wear pretty much throughout the year. Apparently, they are not ideal for beachwear, but they are great for those summer nights when the sun goes down along with the surrounding's temperature. On the other hand, heavier leather jackets with more substantial linings are best for autumn and winter since they are warm to wear outside.
Moreover, leather is an absorbent material, so even if it is somewhat waterproof and water-resistant, it cannot be exposed to prolonged heavy rain. But on the bright side, leather jackets can really keep you cozy, especially heavy-duty leather jackets. Here are some more photos of custom embroidered leather jackets that you might like.
Black leather with floral embroidery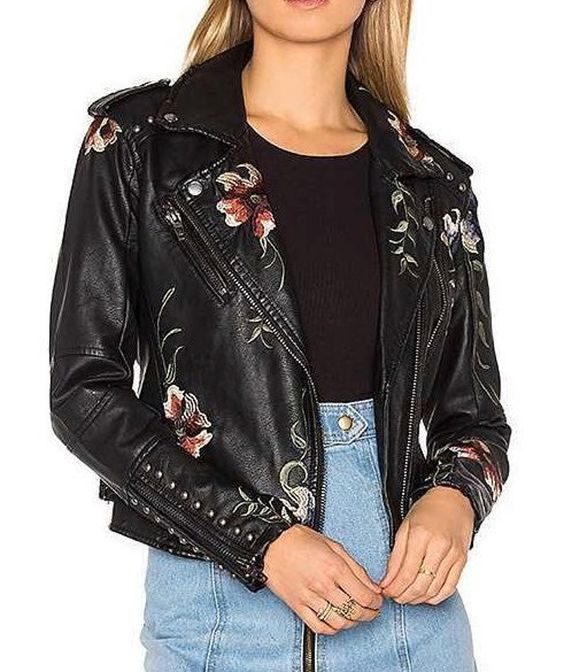 Wild and Free embroidered vegan leather jacket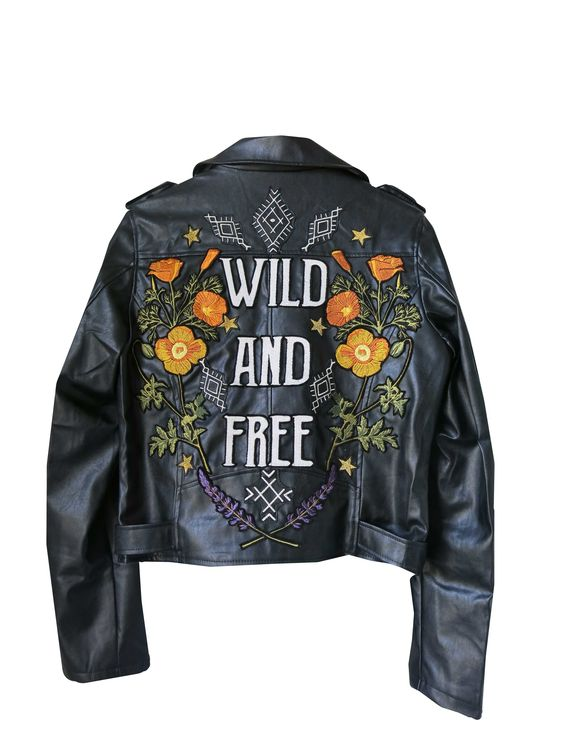 White leather jacket with floral embroidery and sequins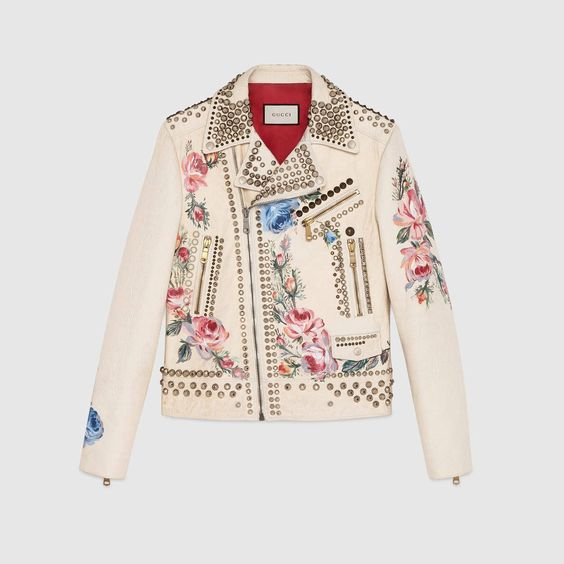 2. Custom Embroidered Fleece Jacket
Fleece material is a soft-napped, insulating garment made from PET (polyethylene terephthalate), which is a hydrophobic fiber first utilized in waterproof ropes. Since it is hydrophobic, fleece repels detergents and soaps, but not bacteria, making it prone to unwanted odors. Moreover, because fleece is fleecy, it tends to pill, particularly after washing.
What's great about using a fleece jacket is that it is highly breathable and lightweight when it is dry. In addition, it can be machine-washable and dries up quickly. Fleece jackets are best for fall and winter season because they are warm and does not make you itch.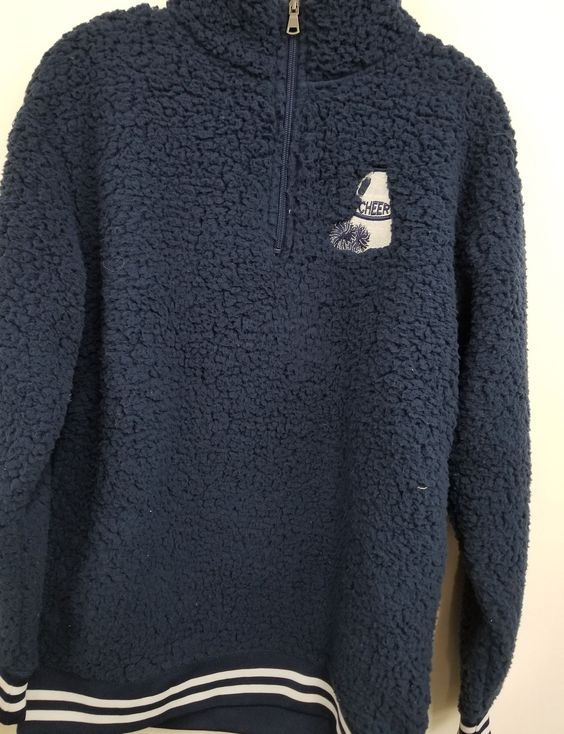 For custom embroidered fleece jackets, they can be produced in almost any color and pattern. You can also request the length of sleeves, type of collar or hoodie, full-length zippers, and pocket configurations.
Here are a few more custom embroidered fleece jacket ideas that you might want for your autumn and winter attire.
Gray fleece zip-up jacket with embroidered cardinal birds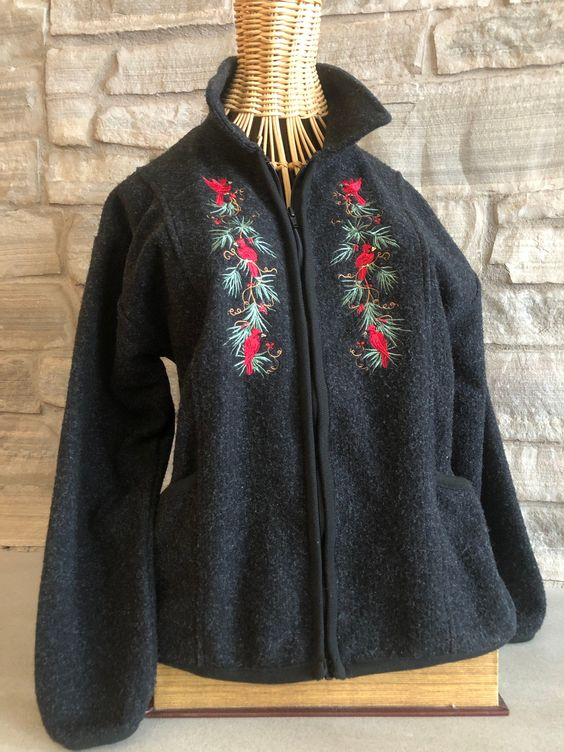 Purple polar fleece jacket with paws embroidery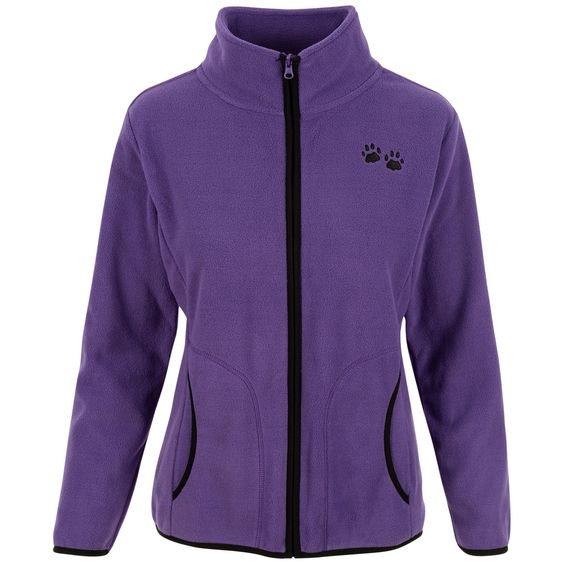 Oversized green zip-up fleece jacket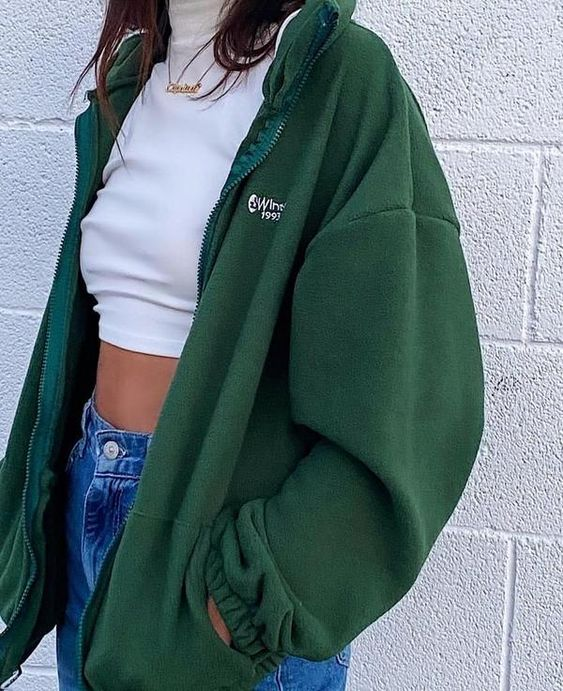 3. Custom Embroidered Denim Jacket
Denim is not only for pants. They are for jackets too. A denim jacket gives off that laid-back cool girl/cool boy vibe. Apart from leather and fleece jackets, we think you can also totally rock a custom denim jacket, especially the trendy embroidered ones in the market. Then perhaps you can pair it with a shift dress or pencil skirt to achieve a business casual attire look.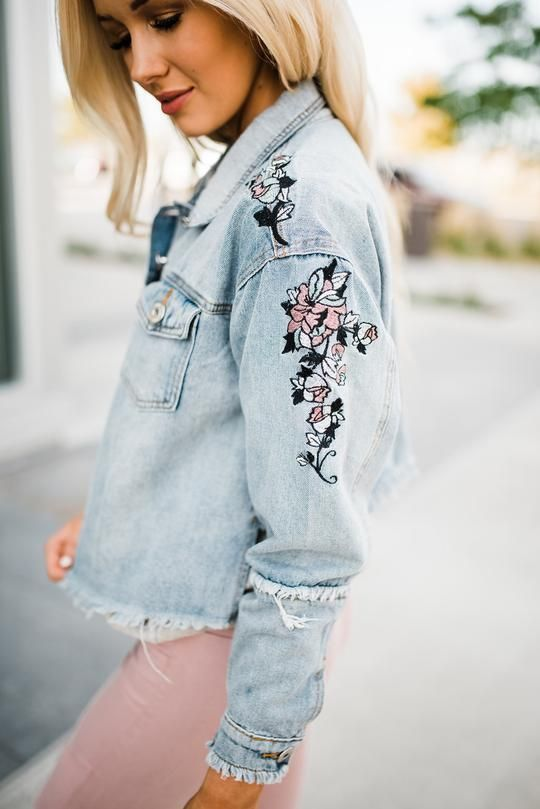 There is nothing wrong with wanting to own several denim jackets because even if they are all made from denim fabric, each jacket definitely has a distinct style over the other. However, if you are simply dipping your toe into the custom denim jacket trend, you might want to begin your collections with the staples first.
Here are some custom embroidered denim jackets that you can have as your staples.
Custom-made medium-dark denim jacket with embroidery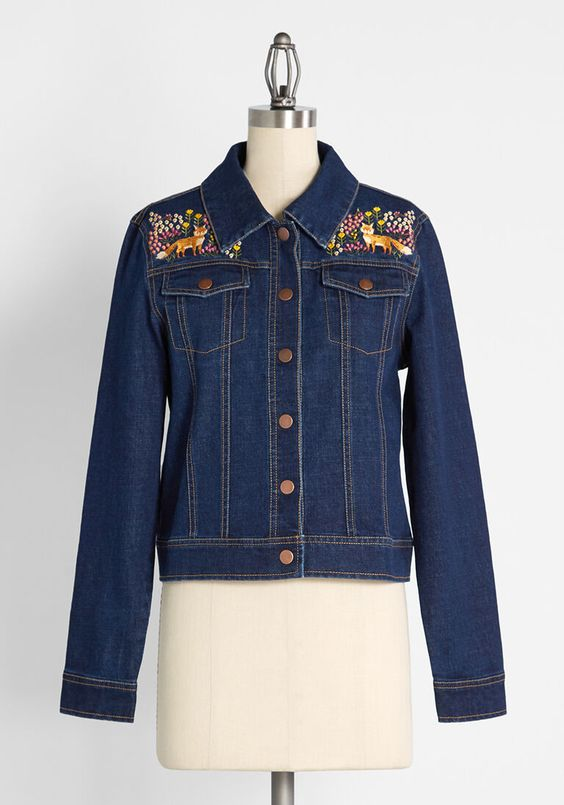 Custom-made light-washed denim jacket with wifey embroidery at the back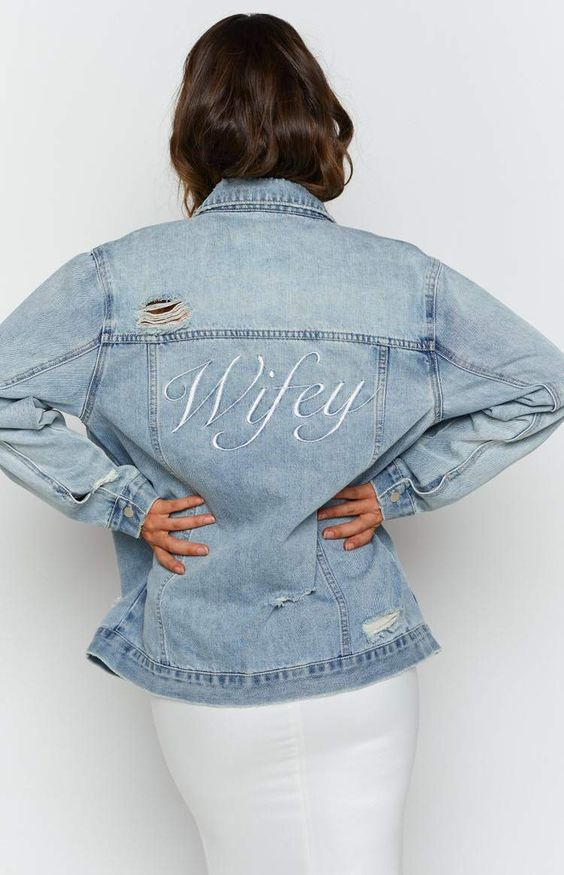 Custom-made black denim jacket with floral embroidery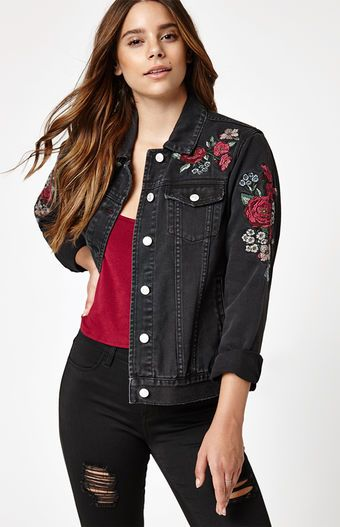 4. Custom Embroidered Bomber Jacket
A bomber jacket is short-length outerwear, usually at waist or hip-length, with a gathered ribbed waistband and matching cuffs. It has a zipper front and sometimes has four functional pockets found at the top and sides.
Historically speaking, bomber jackets were invented during World War II to keep the first fighter pilots warm against cold weather at high altitudes. It was introduced in the 1940s, and as new plane models flew faster while cockpits remained open and unsecured from many elements, the jackets evolved. Bomber jackets, called B3 at that period, started to be made from nylon and wool materials. Nowadays, bomber jackets are not only made from leather, wool, or nylon. They can be made from fur and polyester too.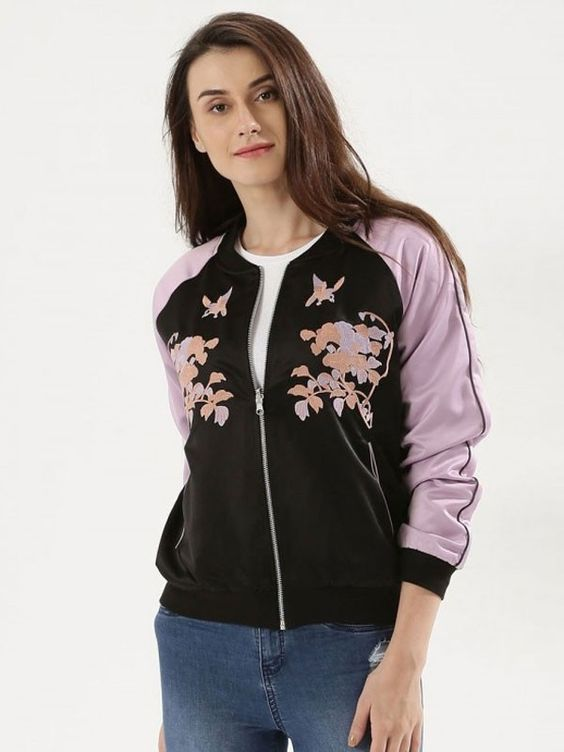 Bomber jackets are one of those outer layer clothing that never really go out of style. What makes it more interesting, they are not limited to menswear, for they can be worn by women too!
Bombers are versatile and multifunctional since they can easily be matched with practically everything in our wardrobe, plus they add an instant chic vibe to your look. Furthermore, they are the ideal transitional piece for that awkward winter-to-spring or summer-to-fall stretch. So, if you don't have a custom bomber jacket in your closet, now is the time to own one!
Here are some other custom embroidered bomber jacket ideas you might prefer.
Custom-made embroidered velvet bomber jacket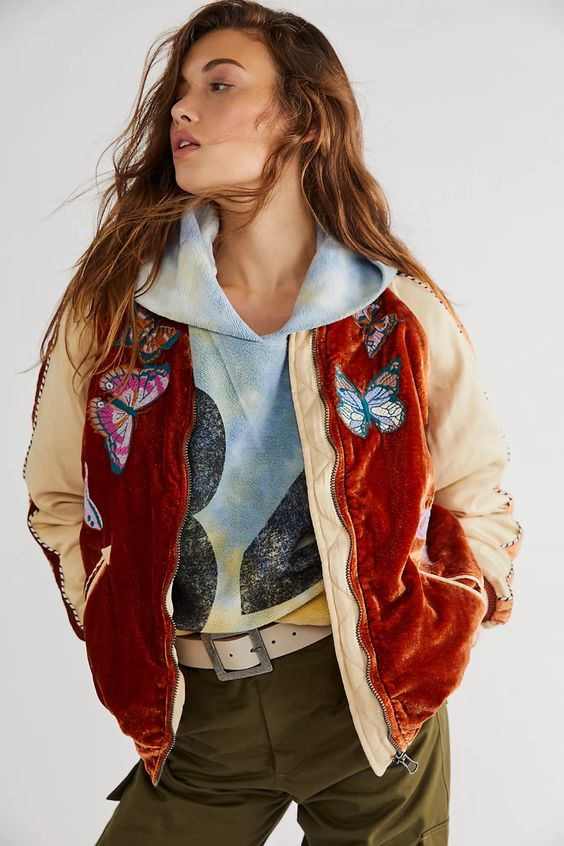 Custom-made floral embroidered bomber jacket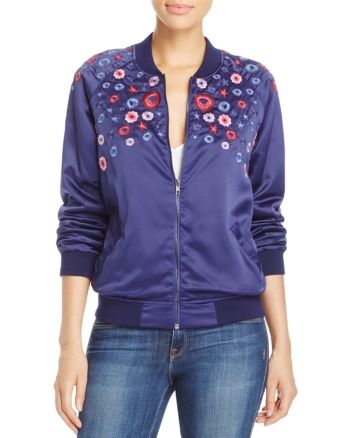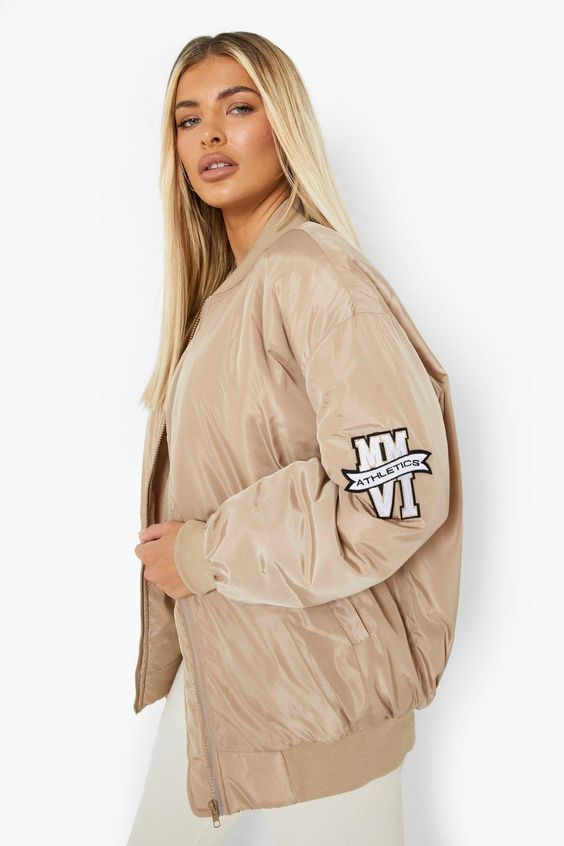 5. Custom Embroidered Softshell Jacket
A softshell jacket is a stretchy, water-resistant, and breathable shell that provides protection from light rain and snow. Most softshell jackets feature waterproof and breathable technology, but some are simply water repellent.
They are structured to move with your body and still maintain a cozy body temperature during high-energy activities. Moreover, almost all softshells present a soft or fleece lining that carries out added warmth and protection.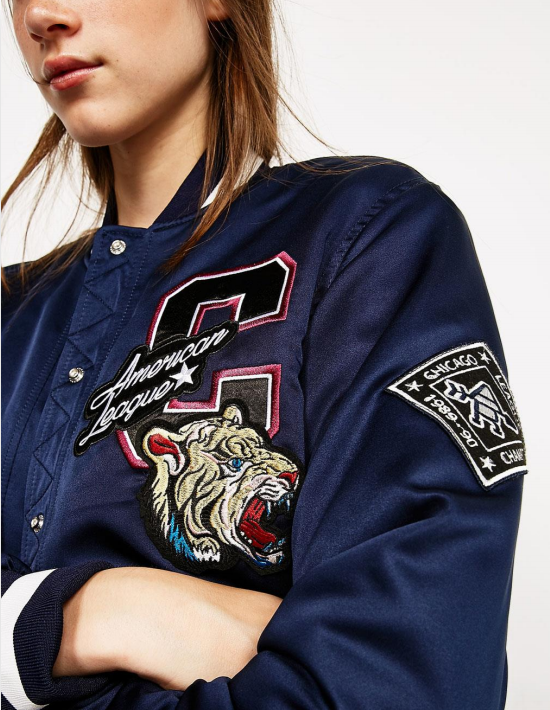 Softshell jackets are mainly used for their warmth, stretchiness, and breathability during active outdoor activities. Also, they can be used as an insulating mid-layer whenever you need layering for chilly, snowy weather, plus they are excellent as everyday attire in cool weather. Moreover, softshells are versatile, but more often than not, they are not as waterproof, lightweight, or packable as hardshell jackets.
You can wear this jacket whenever you feel like hiking, biking, running, or doing other outdoor activities. Remember, most softshell jackets offer reliable water resistance, so if it snows or rains a bit while you are outside, you don't have to worry. Here are some custom embroidered softshell jackets you might want to try.
Custom black embroidered softshell jacket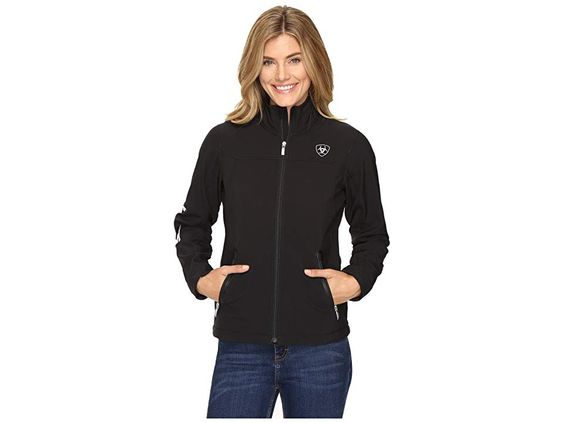 Tailor-made purple embroidered softshell jacket
Brown softshell jacket with embroidery at the right sleeve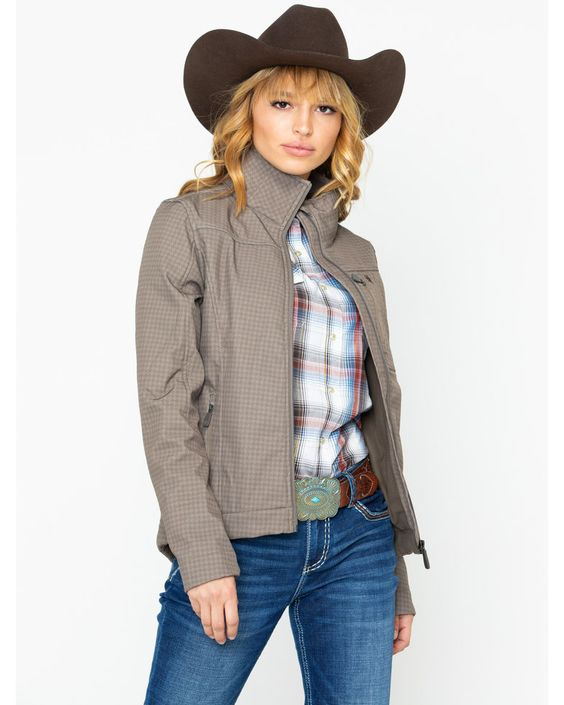 Fangyuan: Your Reliable OEM Jackets Manufacturer
Fangyuan is a reputable OEM jackets manufacturer based in China. Our company offers a wide variety of jacket designs from which our clients choose. As an OEM garment manufacturer and supplier, we take pride in our ability to customize the clothing designs of our clients down to the last detail.
Each fabric material goes through an in-depth series of tests that checks our garments for potential leaks or tears. Our materials are all crafted for optimum warmth and UV resistance. Moreover, they are very ideal different seasons and regions, plus our jackets could handle a great deal of wear and tear through the years.
Here are the reasons why you should trust us with your jacket needs:
Here in Fangyuan, we give a great deal of importance when it comes to jacket customization, making it our leading service as an OEM garment manufacturer. Simply send us any design you like plus other specifications, and our OEM coat factory will create a sample for your approval. Once the model passes your standards, that is the time we can proceed with mass production.
The raw materials we use for our garments are hand-picked and well crafted by our skilled workers. In addition, each stage in our jacket production floor is well guarded by our quality service team, ensuring that each finished product passes the international standards.
We offer low MOQ that is friendly for both startups and large-scale businesses. Although our OEM coat facility can get orders of any size, we accept only MOQ orders as low as 300 pieces. This is what sets us apart from the competition.
The Bottom Line
Even if jackets can be worn and styled in different ways, it is still best to own custom-made jackets because they highlight your body features and they totally fit your figure. This is why it is essential to know first your individual style. Since style remains an ever-evolving factor, you can surely choose the best custom jacket that will speak for your image.
We hope that the styling ideas provided above can be your springboard to exploring various styling types and navigating a bit of adventure in terms of your own fashion statement. If you wish to acquire custom-fitting jackets that will definitely compliment your body form and fashion style, you better check out Fangyuan to get top-quality OEM jackets. Just send us your specific design, and we will deliver.