Have you tried selling custom clothes you are fashioning in your garage, or are you profoundly entrepreneurial and just want to be part of the trillion-dollar retail industry? If yes, then this article is for you.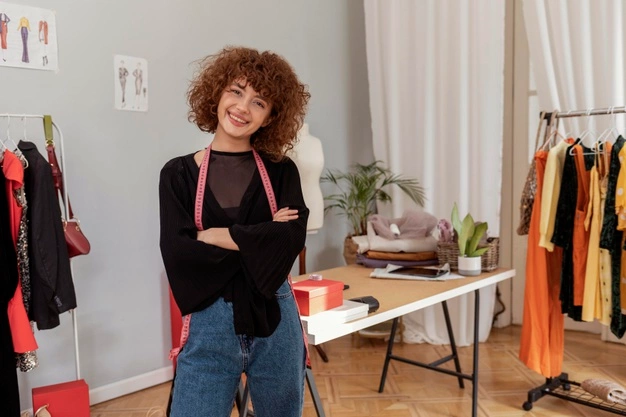 List of Step-by-step Guide in Starting Your Clothing Brand
Let's say you are planning to launch your jacket apparel. Do you know where to start? The most challenging part of building your clothing line for professional clothing brand owners is committing yourself to the business and its process.
But if you understand and get the hang of the process, which will need long working hours, exquisite organizational skills, and a steep learning curve, you are fully capable of teaching yourself how to do it. You don't have to get a business mastery in fashion designing to succeed in the clothing industry. Just simply follow these guidelines, and you are on the right path.
Structure Your Business Plan
Find Your Niche
Understand Your Market
Register Your Clothing Business
Designing and Sourcing
Find a Reliable Manufacturer
Price Your Merchandise
Where to Sell?
Time to Market Your Brand
Work with a Professional
Know How to Manage Your Finances
Get Enough Funds for Your Business
How to Start Up Your Clothing Brand on a Budget? Here are the 12 Steps
1. Structure Your Business Plan
In any type of business, a business plan is a fundamental tool for entrepreneurs. A stable business plan not only helps you focus on the particular steps needed to make your business ideas succeed. For it also enables you to achieve short and long-term goals.
Although a business plan is crucial to entrepreneurship, not every businessperson sees the importance of it. Some entrepreneurs are uncertain about writing their business structure down, and many online articles claim the business plan is already obsolete.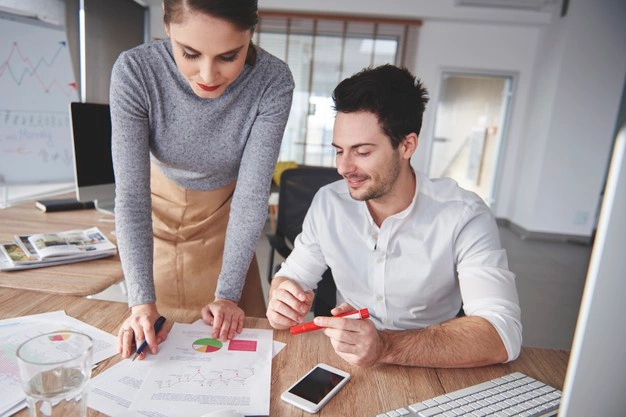 Apparently, not everyone agrees. In fact, a multitude of business funding experts support the notion that having a sound business plan is not enough to ensure business stability. They say that excellent business ideas can be deemed useless if one cannot formulate, execute, and implement a calculated plan to make the business idea work. Here are the four primary reasons why you need a business plan:
To raise money for your business
If you need an investor or lending company, they will surely ask for a written business plan before they can grant you money. However, a simple description of your jacket retail business won't suffice, but a comprehensive business and financial concept that exhibits the direction of success and how long it will take to get your ROI is.
Having a structured business plan can help you focus on your business concepts and strategies. As a result, you can intensely concentrate on management matters, financial concerns, digital technology, human resource planning, and providing quality customer service.
To help you identify your weakness
Another thing is that you can pinpoint any potential pitfalls in your idea. You can also share the plan with your trusted peeps, who can give you relevant views and advice. Moreover, you can seek help from experts to provide you with invaluable advice.
To communicate your plan with investors
This business plan can be used as a communication tool to secure investment capital from lenders and other financial institutions. You can also use it to convince people to work for you and guarantee credit from suppliers.
Essentially, structuring a business plan needs a lot of thought. As an entrepreneur, you need to regard your passion for the clothing business as a starting point. The business plan does not have to be complex and complicated. You can simply identify your brand's mission, vision, philosophy, and goals. Although writing a business plan does not ensure success, it can help you reduce the odds of failure.
2. Find Your Niche
After you have structured your good business plan, the next step to starting a clothing line is to find your niche in the clothing industry.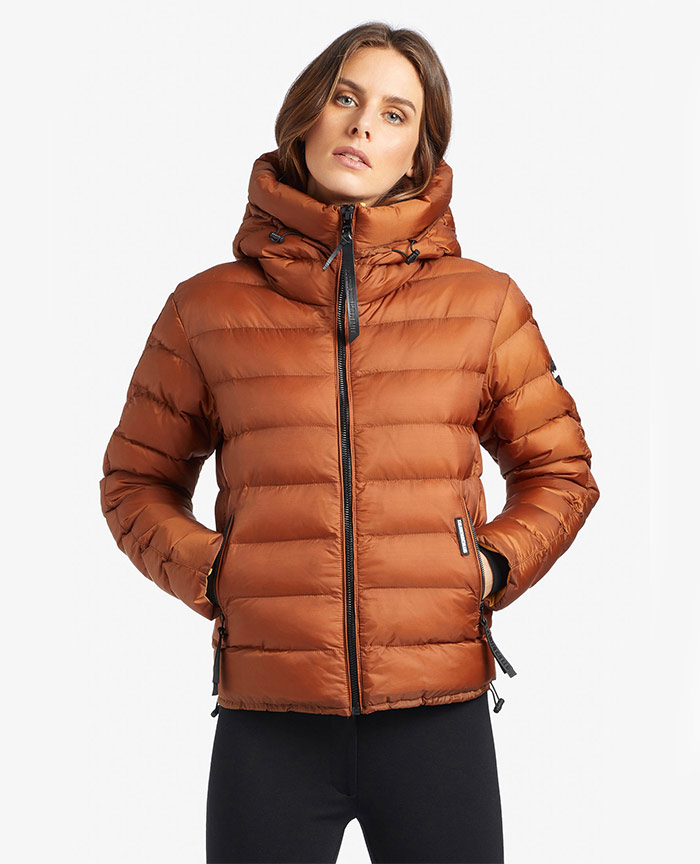 In the wide world of fashion, a niche market is a limited subset of the need of a specific group of people with a particular taste, quality, and price. Generally, it is an environment in which customers want a certain collection of clothes and few suppliers. So, in this sense, let's stick up with a jacket brand you wish to establish as an example moving forward to the next steps.
3. Understand Your Market
Successful business owners always say that knowing your market is everything. How so? Because understanding it can secure you a spot in staying ahead of the pack. What you need to know is that your market involves your clients, your suppliers, and even your peer competitors, just to name a few. But the three we enumerated are essential attributes that will define your brand's success.
Of course, the customers are the ones purchasing from your business. Knowing what they want in a jacket, how much they are willing to spend on the product, and what they actually need, will give you a deeper insight into the consumer's wants and needs in jacket clothing. This will help you translate your merchandise into something that is sellable to your target audience.
In developing your jacket merchandise, it would be better to seek the opinions of your potential customers. You will be correctly guided in your business if you learn from them the ideas of what they will buy and not merely make assumptions for them.
There is no better place to evaluate customers' wants and needs than by simply observing your competitors.
You can further investigate things like what are the others doing that are similar to your brand? What do consumers like and dislike about the competitors? The information that you can squeeze out from these survey questions can give you a tight grasp of making your brand better than others.
Keep in mind that this will take a lot of your time researching the market, but don't worry about the days you need to spend because this will benefit you and your business. An entrepreneur that has enough market knowledge is simply a few steps away from business success.
Suppliers provide the transportation of your raw materials. They deliver your company's needs to move along with jacket manufacturing. Note that you should know your suppliers, and the better your suppliers know you, the more likely you will benefit from preferential pricing, dedicated service, and other special terms.
With the help of reliable suppliers, your supply chain becomes productive and more cost-effective.
4. Register Your Clothing Business
In this step, there are plenty of things you will need to accomplish. First, you need to identify what organizational type of business you want to establish. Is it a sole proprietorship, partnership, or corporation?
There are several advantages and disadvantages to each type, so you will need to think about which suits your business plans and goals. Since you plan on starting with a low budget, sole proprietorship fits your business entity. You can shift to creating a limited liability company or corporation later on once you hit big.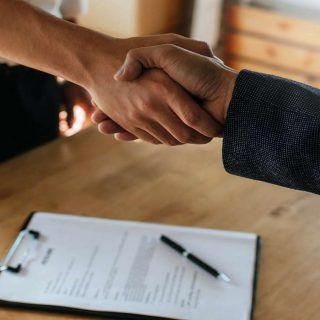 Next, register your business, indicating the entity type you selected to the state where you will officially be operating. However, other companies are not required to register with the state. If this is the case, you still need to file a DBA (doing business) to officially register your opted business name.
Then, you need to get business permits and licenses to start your jacket clothing line legally. If you plan to do business operations from home and launch your jacket apparel online, you might need particular permits, such as a home occupation permit and sales tax license. Better consult your state and local governing agency to make sure you didn't skip any steps and have all of the required permits.
5. Designing and Sourcing
Now, it is time to jump into knowing how to start your jacket clothing line by designing and sourcing your raw materials.
According to several entrepreneurs who started a clothing line, this is one of the most challenging parts of the process, particularly for those who haven't had enough experience in the fashion industry.
So, how can you get the suitable materials? For sure, you have a clear concept about the type of fabric or garment you want to create with your jackets, right?
But if your answer is no, then we can still help you out solve this. You can still figure out what material you want by buying a few pieces of jackets from different competitors. From there, you can study the materials they used and which do you think will also look great for your jackets. Then, you need to reconcile the cost of production and the quality of materials you chose.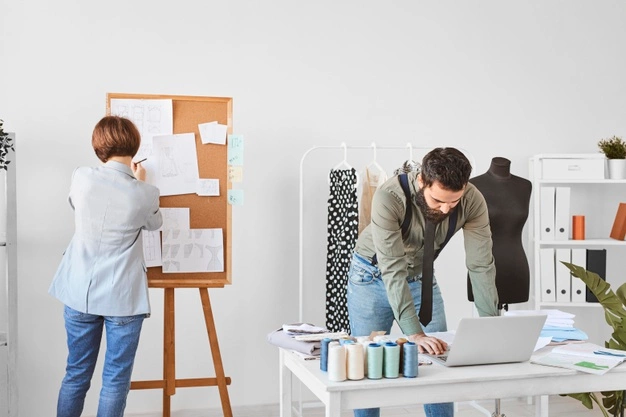 Depending on your brand's mission, vision, and goals, it is up to you if you will sacrifice the target price-point in backing the quality production of your jacket apparel. Understandably, you want to impress your customer with the best jacket quality possible. However, there are compromises that you need to consider to keep your business running.
6. Find a Reliable Manufacturer
Searching for the ideal manufacturer to produce your jacket clothing line based on your brand's vision and objectives is essential. After all, if you don't have any trustworthy manufacturer or supplier, your clothing brand cannot exist at all.
Note that you can have the best idea in the world, but if your selected manufacturer cannot produce your clothing line based on your specifications, your ideas, and maintain the quality you want to serve your customers, then the message of your branding is just lost.
So when looking for a manufacturer, you need to consider several factors like the manufacturer's MOQ, supply chain, cost, and above all, trustworthiness. In addition, you may want to find a manufacturer that offers ODM designs if you prefer cheaper and quicker production rather than starting from scratch.
7. Price Your Merchandise
We are already halfway, but before you can launch your jacket apparel, you still need to do one more thing: put price tags on your merchandise. Since you have found your raw material supplier and reliable manufacturer, you now have a better idea of how much it costs to commence your clothing line. Thus, you can price each of the jackets accordingly.
In providing proper pricing, you need to strike a balance between setting a price that consumers are willing to spend and earning a profit. This is where your feasibility study or market research will come into play since you already have an idea of your target market, their spending habits, and how much they are willing to spend on your jackets.
Of course, you will not be stuck to the initial pricing you picked, same with the items you decide to make. Hence, you can always choose to change or edit your product pricing as you launch your jackets.
8. Where to Sell?
Once you are done with the pricing strategy, you are ready to start selling. But where do you plan to sell? As what we mentioned before, this is is a crucial part of your business plan and market research. Therefore, it is time to execute.
Where do you plan to launch your jacket clothing line? Do you plan to launch your business with a physical store or start catering to online business only? Whichever you choose, it is essential to create your brand's e-commerce website because nowadays, almost everything can be done online.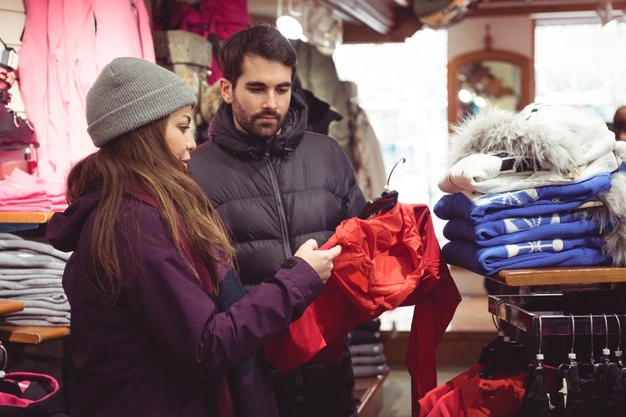 Then when you have launched your business, you can also opt to diversify your sales channels by live selling your jackets through your social media pages or joining different marketplaces like Etsy, Amazon, Shopify, or eBay.
Essentially, vending your clothing business online is more cost-efficient and manageable than establishing a physical location. But, again, if you find success selling online, you might later find it appealing to launch a physical store or consider selling your jacket apparel to larger retailers, such as department stores.
9. Time to Market Your Brand
After you have set up where selling location — whether you own a physical store or an online store, you will need to market your jackets. Why do you need business marketing?
It helps you reach your target audience
Marketing can help you reach your target market. Nowadays, almost all businesses choose online marketing since all consumers are using gadgets. Hence they can easily reach nearly all consumers with paid online advertisements.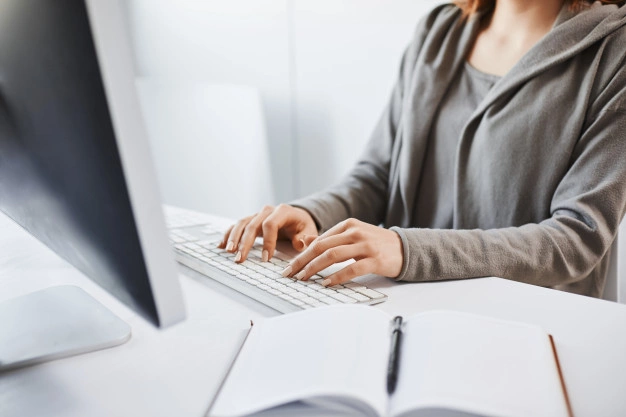 It helps you reach the desires of customers
When it comes to marketing, any clothing brand wants to appeal to its target customers' demands. No clothing brand owner would like to force their expensive designs on the average customers. Therefore, they put up different marketing campaigns out there to draw consumers and appeal to their desires.
As the customers see your products in the advertisements, they may even buy them because they relate to the jackets you offer. Through marketing, you can also let your audience express themselves by posting a survey of what they want to see in the following collections and the likes.
It acts as the voice of your brand
Thanks to the trends shaping the market along with the evolution of modern technology, marketing has leveled up. Most clothing brands are selling worldwide not only through online, trade shows, but also through different fashion programs. These fashion shows act as an intermediary between the sellers and buyers as the shows communicate on behalf of the marketer.
10. Work with a Professional
Even if your clothing brand's concept is based purely on your own idea, you cannot launch your company without getting at least some help from professionals, particularly if you do not have enough experience in the clothing industry. Hence, tapping an expert or a fashion entrepreneur may differentiate your business' possible success or failure.
Get a reliable jacket clothing manufacturer that can help you in the business. Check out Fangyuan manufacturer that offers OEM services for jacket apparel.
11. Know How to Manage Your Finances
Here are a few steps vital to properly managing your finances and setting up your brand for success.
Open a business bank account
Remember this: a dedicated business bank account is essential even if you started your jacket clothing line as a sole proprietor.
Getting a bank account particular to your business will help you separate your business against your personal finances, which saves you from any potential bookkeeping and tax requirements that could impose a legal headache on you in the future.
Get a business credit card
With all of the start up costs due to starting up your brand, a business credit card can be really useful. Not only as a way to finance your business operation but also to support the company on building credit. What's more, it is beneficial because of the rebates and other rewards the card offers.
To simply manage your sales, suppliers, and other costs associated with beginning your clothing line, you will want to put up an accounting system to check and manage everything in one place.
12. Get Enough Funds for Your Business
Getting your finances allocated properly can help you with our final step in this blog — finding financing.
Similar to most entrepreneurs in any sector, the clothing brand owners mostly use a combination of their savings and contributions from family and friends. This makes sense since getting a start up business loan can be very difficult. This is because you don't have enough papers and necessary evidence of financial track history to present your bank or other lending companies.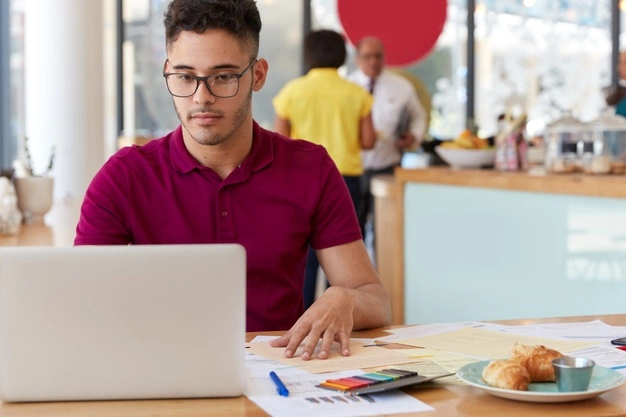 Apart from bootstrapping, there are other options for financing a start up you can explore to help you start your jacket brand. For instance, crowdfunding can be worthwhile to raise funds at the very beginning of your venture. Moreover, crowdfunding can serve as a double purpose: a process of vetting your market and taking into account the customers' interest in your product.
The Bottom Line
In a nutshell, whether you have enough experience launching a small apparel business or not, expect that there will be challenges, so take them seriously as learning curves. Establishing a clothing line from scratch was never easy. Still, you will surely succeed as long as you keep your passion and dedication to your brand and the business process.