With the arrival of the winter season, colder weather necessitates the use of warmer clothing and you might surely want to stock up your store with the latest fashion trends to attract your customers. Stock up with the must-have winter clothes and make your business name to the top brands. To choice about winter, wear might be difficult that is why we have specifically curated this blog so that you know what to choose for your business.
Fashion trends keep changing and you might want to keep your brand name at the top when a customer wants anything of their choice. Everybody wants to have their winter closet essentials as soon as the season starts. You can easily get your stock and expand your business by just contacting the leading winter wear manufacturer.
Leather Jacket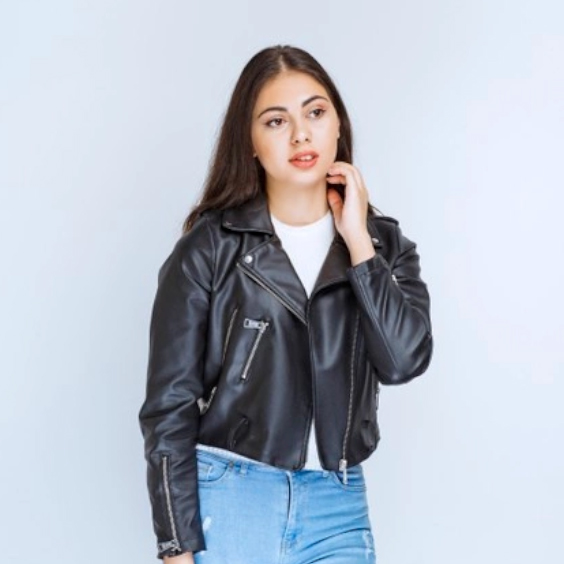 No one can survive the winter without the need for a leather jacket. Leather jackets are a great way to make a true fashion statement. Everybody wants to have one in their closet and this must be your top pick. They are multipurpose and never go out of style and anyone can wear them to a party or on an informal day out because it's suitable for any occasion. They can be easily paired with basic jeans and boots. These jackets provide protection from cold as well as with being stylish they are also comfortable to wear.
Fashion trends keep changing but a leather jacket is never seen going out of the fashion trends. It looks good and anyone can pair it with anything from a basic pair of jeans or a skirt or with a pair of pants for a formal outing. A black-colored leather jacket is something that you must definitely stock up on because that is everyone's favorite and would undoubtedly increase your sale.
The leather jacket is among the best winter clothing essentials. It will be a trustworthy addition throughout the winter months, whether it's to cover up a jumper dress or to flaunt an informal casual style. There are even different styles of leather jackets you can check out like bomber leather jacket, leather moto jacket, scuba leather jacket, and many more.
Shiny Bubble Coat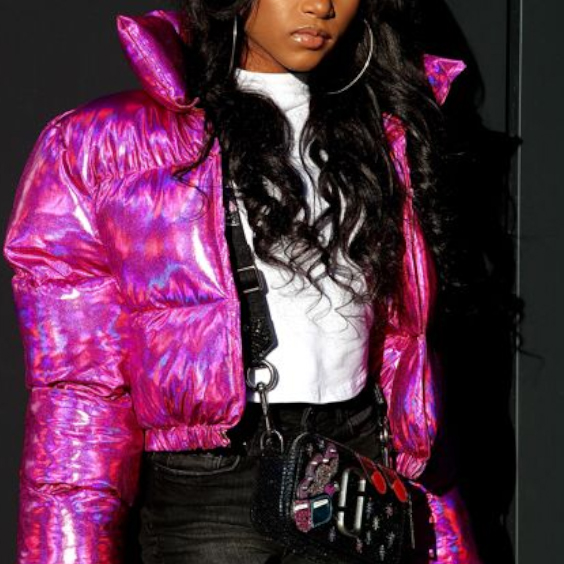 Shiny Bubble Coats were once the go-to piece of winter clothing when it was too freezing but also when someone wanted to be in style. These jackets are great for winter because they not only five protection from cold but are also very comfortable to wear. Additionally, Bubble jackets are a great way to make a fashion statement this season. Since they are composed of very good high-quality fibers, they are fully cozy and suitable for the cold season and also let you stay in trend.
Shiny Bubble Coats have never actually gone out of fashion, but they are undoubtedly more popular this winter. Shiny Bubble Coats is expected to be the most popular in winter 2021. Shiny Bubble Coats are very much functional and easy to wear. Even with this, they are no back away in fashion.
As a basis, grabbing your stock before anyone else does is a wise decision definitely. People often choose lightweight jackets over shiny bubble coats, but in extremely cold temperatures, no one can refuse to purchase them as they provide the most protection from the cold. In addition, the high-quality bubble jackets are extremely long-lasting. You can check out shiny bubble coat options that are made of quality material and are cost-effective as well.
Trench Coat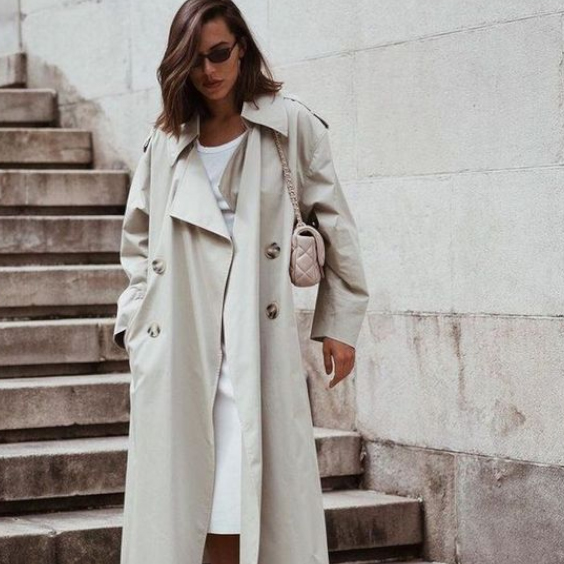 A Trench Coat is something you must surely pick for sale. These are one of the most fastest selling items. Most people being minimalistic tend to like jackets that are very easy to handle plus, very simple to take care of. Trench Coats are also very easy to clean. Even while traveling a trench coat is the most common choice a customer has. They are very much functional and unlike their name suggests they help in protection from cold very well.
They are also the most stylish among all the other jackets. They are available in many colors, designs, and patterns which is another additional point of them being the choice of every second customer. Order your wholesale custom trench coats right away and get profits like never before. With a huge revenue, there's one more thing you will be getting, happy customers. And seeing all the latest trends' clothing you would be their first shopping place choice.
Fur Coat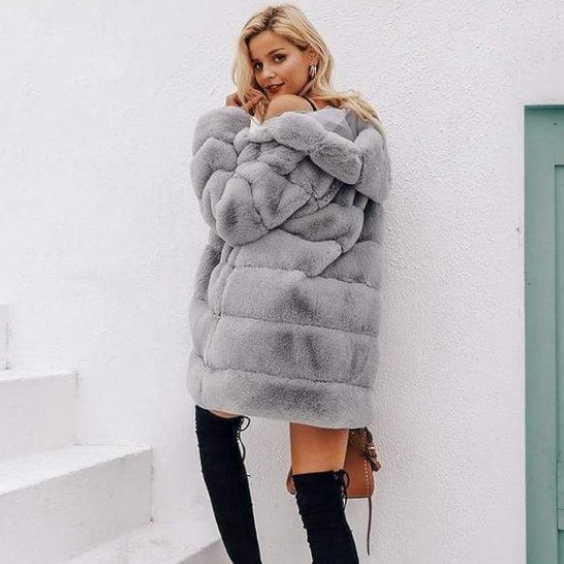 There is a large range of designs from which you may pick when you acquire fur jackets. every coat is manufactured in a unique manner. As you look through the assortment of fur coats you will notice there are those that instantly capture your interest however, you can also get customized coats. After all, fur coats are a costly purchase and customers really do not likely want to buy another any time soon.
Make sure the one they buy will last for many years. Color and design aren't the last factors on the list before a customer buys a fur jacket. Texture may play a huge effect on the coat they pick. Different varieties of fur jackets will give varied textures. Hence, ensure every aspect is good to go before you choose your fur jackets for sale. With style customers also like to choose items that are also very comfortable and functional.
There are so many varieties of fur jackets, you may not know where to start. However, if you take the time to analyze each element one at a time, you will be able to cut down your selections. If you are seeking a fantastic range of fur coats contact the top jacket makers.
Leggings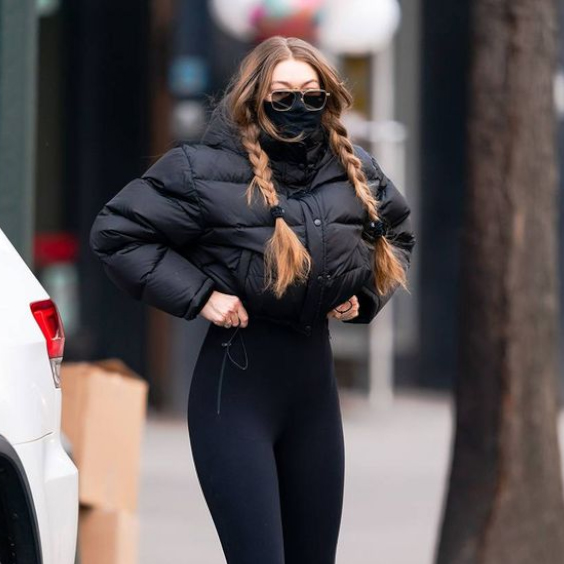 If you think customers would only buy leggings for fall or spring, you must rethink. This winter season leggings might be the top choice for customers. Because they can go with everything and even high winter boots. They are very easy to carry, comfortable, and very functional. On very cold days, leggings can even be worn as base clothing. They can be worn under a pair of jeans or pants or even skirts and this can make a great street style outfit.
This could be the best option when your customers want to layer to keep warm in the freezing cold. They even come in a variety of materials these days. If you aren't looking for normal leggings in winter there are even woolen and other warm material leggings available. Black leggings are something everyone must have and this season for sure every other customer might ask you for a pair of leggings.
You can also get a customized option for the material and pattern of your choice because your image matters the most as your customers matter to you.
Knee High Boots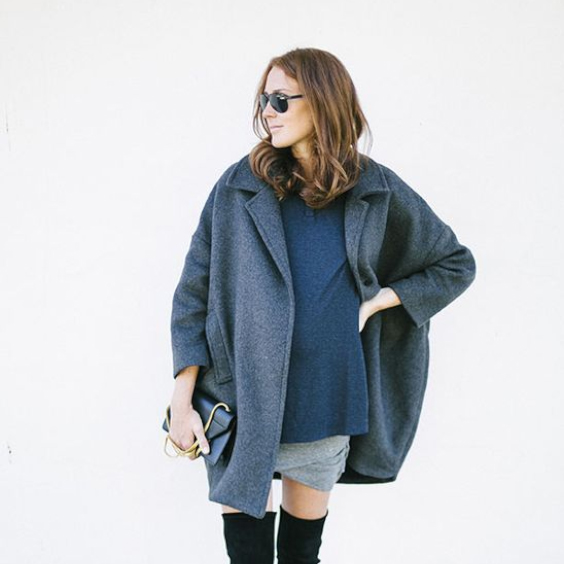 Fall and winter are the best seasons to get a pair of knee-high boots and this season customers might want them for sure. Regardless of whether they're leather or suede, flat-soled or with block heels, not only are over-the-knee boots amazingly versatile, They're well on their way towards becoming cold-weather wardrobe mainstays. Pull-on over-the-knee boots with thin jeans or leggings can be paired with a midi skirt that drops below the top of the boots.
Over the decade, boots have become a common choice of every other customer. They are extremely functional and go with almost everything, be it a pair of jeans, leggings, or a skirt. Particularly, on very cold days where the outfit includes a skirt, boots are the best choice to look trendy and protect from cold and be warm.
A pair of high boots is on the must-have wishlist for every customer you will see this winter. You must definitely include this in your stock for this winter season because high boots are not going out of style anytime soon.
Conclusion
We have rounded up a few latest fashion trends in this blog that you are going to see everywhere this winter season. But what about getting it all stocked up for your customers before anyone does. You can also check out men's winter fashion essentials and get your customized order at a budget-friendly price.
We have made it so easier for you that you won't have to struggle anymore to know what clothing you should invest in this winter season to get higher sales and profits and not to forget, happy customers as well. You must contact Fangyuan, the top winters jackets manufacturer, and take a step ahead to grow your business.